EkasCloud is an online one-to-one training platform which enables to build your career in the field of Cloud Computing and other IT related technologies.
EkasCloud is a one-stop shop for beginners, intermediates as well as professionals starting from the basics up to the professional level in Cloud and IT Technologies.
EkasCloud has educated more than 1000 candidates for professional courses, such as Cloud Computing,Data Science, Big Data,Full Stack Web Development and Digital marketing.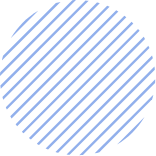 Flexible Dates
Flexible dates suiting your requirement
1-To-1 Training
One-To-One Personalised online sessions
Competitive Pricing
Save money with EkasCloud
World's 1st Personalised Cloud Certification
Program
Our programs at EkasCloud are tailored to each individual's skill set and background. Each session is conducted by our highly skilled trainers in real-time. Practical learning is our main priority, making sure we give you a complete learning experience.